Experience and competence required?
Client's feedback:
"…a combination of professionalism,
knowledge and personal interest … "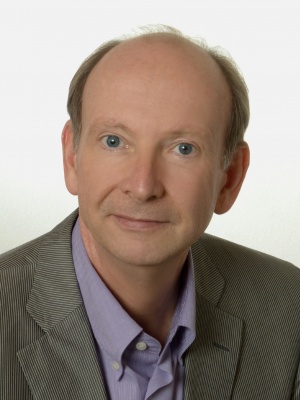 Trainer, Consultant, Coach and Project Leader
In the field of project management, you have two options: gather decades of experience yourself or utilise existing knowledge. The latter would perhaps be less time-consuming...
"Intelligence is what you use when you don't know what to do."
Smart solutions, as simple as possible
Today's working and project environments are often confusing and subject to change.

That's why we focus on smart solutions. Where others use technical terms like "VUCA world" (Volatility, Uncertainty Complexity, Ambiguity), we prefer to keep it understandable. For our clients we develop smart solutions for complex projects under tough conditions. The basis for this is the optimal project management method in each individual case, which we develop and apply together with our clients.

To use a quote by Albert Einstein "Everything should be made as simple as possible, but no simpler." For projects, this works out with close collaboration, appreciation and understanding. That is why we offer training, consulting, coaching and external project support - all from a single source.
"Luck is, where preparedness meets opportunity"
About me
"For over 30 years, every task has carried out to the satisfaction of our clients."
How do you communicate that without seeming arrogant? Unfortunately, I don′t have a smart solution for that. Here′s an attempt at an explanation:
It's still enjoyable. How else could someone work in this area for decades?
Proud of every satisfied client: Testimonials
"Paths are made by walking" – in the spirit of Franz Kafka, I have been walking for a long time and have been able to gain quite a bit of management experience along the way: Short CV
Others are happy when they collect trophies, successfully executed projects are much more important to me.
Traditional vs. Agile Project Management – the best of both worlds, proven by many certifications.
Thanks to the many international projects, English has almost become my second mother tongue - confirmed by the University of Cambridge.