"Paths are made by walking"
Expertise
No, this is not a page of self-congratulation. Rather, it's an assurance of "being in good hands" for future clients. A functioning network, numerous certifications, a multitude of quotes from satisfied clients and a list of publications says more than the most honest "I am good at what I do".

"If you want to go fast, go alone. If you want to go far, go together."
Network
You grow through every project. You get to know people who help you grow. You build a reliable, solid network in which synergies develop, you exchange ideas, as well as gathering and sharing expertise.
Don′t look for the best, look for the ones that suit you. I was lucky because I was able to combine both.
Cooperations:
"If your only tool is a hammer then every problem looks like a nail."
Certification
Instead of starting a project with a handful of nails, over time I was able to set up a kind of project management workshop with many different methods.
"Do good and talk about it!"
Publications
If I did not publish my findings and experiences, who could I discuss them with?


Reference book "Fifty years IT experience: Why do so many projects still fail?"
"What we learn from lessons learned is that we don′t learn from lessons learned" (T. Block)"
Abstract: This report tries to argue that this statement will no longer be true for soft-ware related projects. Admittedly, the software industry has become one of the most troublesome technologies in the world, although it has already had about fifty years to mature. Unfortunately, this shortcoming is nowadays affecting more and more people, because software is part of nearly every technical device such as video recorders, mobile handsets, dishwashers and so on. Our technological society is more and more dependent on that intangible asset – could you possibly imagine booking flights or executing stock exchange transactions without computerised systems?
Buy at
amazon

Details

ISBN: 978-3-937231-21-1
Erscheinungsdatum: März 2004
Auflage: 1. Auflage S
Seiten: 128 Format: DIN A5
Verlag: Rhombos Verlag
"Do you wish people to think well of you? Don't speak well of yourself."
Testimonials - Training
The mere description of successfully conducted trainings is great. But having satisfied customers talk about it is much better...
Strenuously, but very interesting
Hans-Jürgen Seitz, graduateengineer, Project Manager at Zeiss Germany
"I herewith want to thank you very much forthe perfect and interesting Project Management Training. The training was the most strenuous and most interesting training, which I experienced since my studies at the University. I specially perceived you in the role as Training Manager very knowledgeable, didactic competent and very congenial. Keep on going this way !"
Dedicated Subject Matter Expert
Thomas Koehler, civil engineer, managing director of ESI International Germany
"Mr. Volk has been trainer and consultant at ESI since 2003 and has worked in various training areas for numerous of our international customers. His exceptional professional competence and his great teaching skills have always been highlighted and praised by our participants and clients. Mr. Volk has been part of our permanent coaching team for many years now, and we have got to know and appreciate him as a reliable and competent business partner with whom both we and our clients always enjoy working together."
High Performer and professional
Walter L. Hanus, CEO of IVM Technical Consultants Ges.mbH Wien
"Over the long-standing cooperation with Rainer Volk, I was able to aquaint myself with both his professionalism and technical perfection as well as his superior performance in the field of human resource management and project management. Our contact is shaped by respectability and the aspiration towards long-term relationships, virtues my company strives for. In his role as senior coach in the area of project management training, we have a 100% satisfaction from the IVM colleagues he trained - one more proof of Rainer Volk's competence."
"Do you wish people to think well of you? Don't speak well of yourself."
Testimonials - Consulting
The mere description of successfully conducted consulting services is great. But having satisfied customers talk about it is much better...
Expertise for the setup of a PMO (Project Management Office)
Paul van Zoggel, Manager PMO, Technical Services EMEA, Commvault
"Recommended by another professional I invited Rainer for an introduction meeting and to see how he might be able to help me to further define and shape the new project management office for our EMEA Technical Services organization.

It was during that same meeting that, with his professional attitude and a thorough preparation, that the foundation was made for a successful project and that I decided to hire him. In his role as a consultant and a coach he brought in the needed expertise and together, within a year, we build out the PMO, defined a strategy, proposed and developed a new delivery method, defined and implemented KPI's and created a real professional project management community.

What I noticed was that it seemed so easy for him to walk into a new environment, analyse the situation and maximise his performance and make a lasting impact on the project and the stakeholders. I would like to thank Rainer for all his hard work and the accomplished results and I am very glad that we still make use of his services on our other major projects."
Professional, competent, and congenial
Prof. Wolfgang Mathera, CEO and Owner of Mathera Consulting
"Rainers professional performance is best described with his extraordinary analytical competency – he is able to capture the important things and is able to describe them very short and precisely. This is making him very unique !
In addition to that he is always a good friend and business partner, which I always can trust completely. He is always loyal and supportive, always in a professional and social friendly manner for his customers, partners, colleagues and team members during our cooperation, which lasts since many years.
With his enormous professional knowledge and context focus we were always able to solve all problems and difficult situations for our clients in our joint projects. I personally highly regard his precise analysis – without emotions, always professional, precise and accurate – this is Rainer Volk."
Experienced Expert
Oliver Sohlenkamp, Head of Product Management, GIP GmbH
To enhance the agile methods, especially for planning and multi team management, I participated the project management training "Estimating and Planning Agile Requirements" from ESI International, which was conducted by Rainer Volk.
Mr. Volk was very knowledgeable and competent about the topic. He was able to explain the agile theory and methods as well as the right mixture between agile and the classical project management based on the PMI standard. Rainer Volk showed many examples from his own project experience and left also enough time for discussions. Based on these positive impressions I asked him to conduct a workshop for GIP.
This workshop took place early 2014, the GIP participants were the upper Management, selected product owner, software architects and Scrum Master. The preparation and post workshop support was praiseworthy. The workshop itself was very intensive and was positively judged by the audience. The resulting action items are work in progress, especially the methods for cross team planning, the controlling and the stage gate model are getting optimized.
Rainer Volk is a professionally, competent and congenial and has the capability to understand requirements, convey knowledge and is able to design solution. I am looking forward to the next projects with him."
"Do you wish people to think well of you? Don't speak well of yourself."
Testimonials - Coaching
The mere description of successfully conducted coaching sessions is great. But having satisfied customers talk about it is much better...
Coach with heart and mind
Christoph Höpler, CEO Generali VIS (until Dec. 2007)
"I was able to get to know and appreciate Rainer Volk in my time as a project manager of a large project for Sun Microsystems. His impressive professional and social skills, his varied experience and his broad expertise in project management ensured the quality and success of our joint project. Our close collaboration was also personally very rewarding. As CEO of Generali VIS computer science, I therefore invited Rainer to monitor and coach our project managers within a project management professionalisation campaign. Once again, through his engaging personality and his expansive knowledge he proved to be extremely effective and helpful to the coachees and the company. I am always happy when we manage to find the time to chat beyond the professional level."
Reliable and flexible
Pia Hacken, Generali Academy
"In the course of a project management professionalisation campaign at the Generali VIS, Rainer Volk took on the task of coaching project managers in drafting projects after their completion of training and certification. In this task, I found him to be methodically top fit, pragmatic and socially highly competent to respond to specific situations defined by the project leader. His dependability and reliability was just as important as the flexibility with which he addressed our company. I really enjoyed our close collaboration and look forward to cooperating with him in the future."
"Do you wish people to think well of you? Don't speak well of yourself."
Testimonials - Project Support
The mere description of successfully finished projects is great. But having satisfied customers talk about it is much better...
One eye for the essentials and one eye for the future
Dipl.-Ing. Andreas Huber, Outsourcing Project Manager, A1 Telekom Austria AG
"For more than 18 months I had the chance to obtain the professional assistance for project management services, provided by Rainer Volk,for a large outsourcing project with about 150 team members. Especially valuable were the following characteristics of Rainer:

He always had the focus and an eye on the essential topics, the underlying project charter and the defined deliverables. He continuously communicated the project objectives to the team, which eliminated possible deviations and distractions and which led directly to the most efficient and mostcost effective way to fulfil the overall project goals.

He also was always eager to estimate the foreseeable risks, anticipate obstacles and challenges and doing so he was able to prepare the team for possible critical situations. This helped to reduce the pressure, especially in critical project phases. As a customer I appreciate to have him on board, because he provides calm and stability for the whole team."
Professional approach with the "pinch of salt"
Jörg Hecker, Senior Delivery Manager, Sogeti Germany GmbH
"Rainer was a driving force in transforming a large organization to shift focus from a local supplier landscape to a global service provider. He helped both the customer and system integrator in understanding the required framework and shaping the services. His deep understanding of the business domain, the technical approach and the management processes was the binding glue, which made the engagement a success and beneficial for all parties.

On a personal note I enjoyed working with Rainer very much as he combines a professional approach with the "pinch of salt" required to help a global team to overcome cultural barriers and move out of their comfort zone. I enjoyed working with him and appreciated the combination of professional approach, knowledge and personal interest in a challenging project and environment."
Compassionate and fair
Tanmay Nahar, Business Development Manager Europe, Wipro Technologies
"As an extremely talented individual, Rainer is also a person with a gem of a heart. I got to know him at close quarters during our India trip and was surprised by the range of his knowledge base. In addition to being very pragmatic and diligent in his approach, Rainer is also very compassionate and fair in all his judgements and dealings, which makes him very easy going and a pleasure to work with. With loads of experience on his back across a wide range of responsibility areas, he can easily provide valuable guidance and advice to anyone and for any topic, as if it is his specialisation area. I was very fortunate to get an opportunity to work with Rainer as a part of our Sunrise programme and I sincerely hope that this association continues endlessly in the future. Being the right combination of attitude and aptitude, I consider Rainer the perfect consultant!!"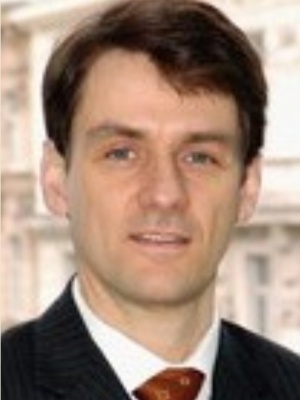 Instinctive feeling and experience
Manfred Troger, Director, Gartner Consulting Austria
"Based on my experience from two joint projects with Rainer I was impressed by the instinctive feeling, which Rainer showed by dealing with the different project stakeholders and their different backgrounds. Despite of this situation Rainer was able to keep an eye on the project objectives and he also was able to communicate this in an appropriate way to all Management levels. With this approach he was able to build the basis for the project success. His broad experience and universal knowledge in combination with his sustainable working style supported the emotional and rational needs of the project members. I highly regard Rainer as a sparring partner and would definitely like to work with him in future projects again."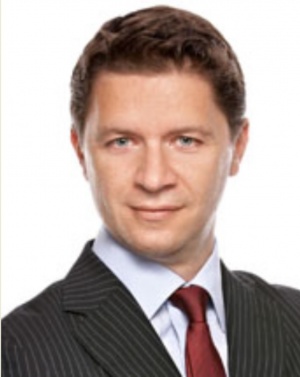 Professional with a sense of humor
Slobodan Keseljevic, CTO staff, A1 Telekom Austria AG
"I know Rainer Volk since the very beginning of his appointment as an external project manager for the A1 Telecom Austria. His experience and his proficiency helped us to successfully plan, execute and finish important strategic projects. Due to his humanness and his sense of humor he was always fully accepted and recognized by the team. Therefore I can fully recommend him for project management appointments."
High social competence
Robert Kurz, Solutions Director EMEA at EMC
"I met Rainer Volk in 2000 when he was my immediate manager and director of the department ′Telco Solutions′ at Compaq Computer Austria. Rainer's principal task was the distribution and implementation of large and complex telecommunications complete systems. Our collaboration enhanced my personal growth and development considerably. Up to this day, I still profit from these experiences. I would like to emphasize the following qualities I particularly appreciate in Rainer: His high social competence, his sensitivity in dealing with difficult situations and people, his expertise in the field of IT as well as his ability in leading several major projects. To this day, we are both professionally and personally connected, which I greatly appreciate."
Excellent relationship with all stakeholders
Wojciech Zaremba, Sun Microsystems Inc., Professional Services Delivery, Middle Europe Manager
"Rainer took over management of our largest regional software implementation project during a very difficult period. For over one year he was able to stabilize the project, taking care of P & L, overall and specific quality, relationship with all parties involved and daily operational management with extremely short reaction time. In summary: high professional skills, excellent relationship with customer, subcontractors and project team, above average personal involvement. Rainer is our first choice as Project Manager for the region. "
Focused and Leadership
Reinhard Töglhofer, civil engineer, owner reto it-consulting and managing director of mbOnline GmbH
"Rainer′s professional dealings are marked by goal orientation, leadership qualities and a sense for the essential. What I especially appreciate about him, is his professional and personal interaction with customers, partners, colleagues and employees. During my occupational activities at Sun Microsystems from 2001 to 2006, I got to know and appreciate Rainer's competence as project manager in all phases of complex projects. By means of his balanced personality and business orientation, he could even guide a risk project towards success. Since my professional independence with reto it-consulting, I am personally and professionally connected to Rainer. In many fruitful discussions on the Austrian and international IT markets, I am always able to profit from his broad knowledge of the industry, and enjoy the occasional intense technical discussions. Perhaps I could still learn the game of backgammon - probably his most beloved and favourite hobby."
Trustworthy and professional working style
Günter Lauer, eGovernment Division, Austrian Federal Computing
"I met Rainer Volk in the mid-1990s at Motorola Computer Systems. As Deputy Managing Director and Head of Department, Rainer was responsible for one of the largest IT projects in Austria at that time. In our close collaboration, I was particularly impressed by his professional working style, his broad technical knowledge and high social competence. What I greatly appreciate is his reliability and trustworthiness, as well as his professional handling of crisis situations. By the end of the nineties, our professional paths seperated, but we still find enough time for interesting technical discussions and joint activities."
Experienced Expert
Dipl. Ing. Afschin Dideban, Member ofcthe Executive Board and Co-Owner, Innoface GmbH
"Innoface GmbH is a worldwide leading provider of interfaces for connection of product data management systems with ERP systems. Due to the company′s growth and the increasing number of projects, the management has decided in early 2013 to establish a tailored project management process model. It was decided to appoint an external project management consultant with knowledge and experience in the IT environment for these tasks. Rainer Volk brought exactly this experience and, based on initial selection interviews, it was clear that he would be the right person for this assignment.
During the first workshop the members of the Executive Board received an overview of the state of the art project management methods. Furthermore, general strengths and weaknesses of these methods with respect to the specific requirements of Innoface were clarified. For the projects with a short duration, which are common in Innoface, we selected a reduced set of the PMI standard. In addition, elements of the agile methods have been added, which are used on customer request.
In the next step Rainer Volk collected the pain points together with the Management members from Innoface, defined the individual project management processes and the necessary tools & templates and harmonized the new defined processes with the already established Project Management software "Projectfacts". In a further step, an initial pilot project was carried out to verify the newly defined method under "real life" conditions.
Conclusion: The project durations were significantly shortened, the project content is now specified in more detail which allowed the reduction of project risks significantly. The consistent application of the newly introduced methods enabled us to increase the efficiency and the revenues. This success was achieved with a relatively low cost and in a short time. The support of an knowledgeable and experienced expert like Rainer Volk has contributed significantly to this success."