"An investment in knowledge always pays the best interest"
Training
Would you run a marathon completely untrained? It's similar with project management as many companies start extensive projects without the appropriate preparation. In the sports world this leads to health problems, in companies this leads significant additional costs, poor quality or even the failure of projects.

Learning the rules
In the first stage of the Shu Ha Ri principle, the methods and standards are taught so that teams are not confronted with a project in an unprepared manner. Our customised trainings are specific to each company′s situation.


"Knowledge is a rarity in life as it only increases after sharing."
Your advantages at a glance:
30+ years of experience, 200+ Trainings, 1.500+ participants
Extensive knowledge and certificates of all relevant PM methods for agile, hybrid and traditional approaches (PMI, Prince2, IPMA, Scrum, DAD and SAFe)
Wide range of clients (from medium-sized companies to large corporations)
Comprehensive training for traditional and agile project management, business analysis and process management
Standard and individual courses
Various formats (on-site or remote)
Languages offered: English or German
According to the

Shu Ha Ri principle

, training is the beginning of the multi-stage process of professionalisation:

Shu "Learn" (Training)

/ Ha "Skill" (Consulting) / Ri "Master" (Coaching)

Example: The task:

A company′s traditional project methodology is no longer up to date.

The solution:

Implementation of a customised training programme for the development teams.

The result:

All teams have been successfully using scrum as a standard method for software and hardware development.

Testimonial

"I would like to thank you very much for the really great and interesting project management seminar. It was the most demanding, most interesting and, simply, the best seminar I have attended since my studies. I found Rainer Volk as a course leader to be professional, didactically top-notch, and also very likeable on a personal level. Keep up the good work!"

(Dipl. Ing. Hans-Jürgen Seitz, Project Manager, Zeiss Germany)
Agile & Scrum. Methods, fundamentals, and a whole lot more.
Agile methods are the perfect answer when it comes to the challenges of planning and executing projects. What does this mean in detail - and above all - how can you benefit?
Download Folder
Agile Advanced. Methods for professionals.
Training content overview: Large and complex projects, an overview of the different agile methods for experienced project managers. This course goes in-depth, is practical and offers solutions for concrete tasks.
Download Folder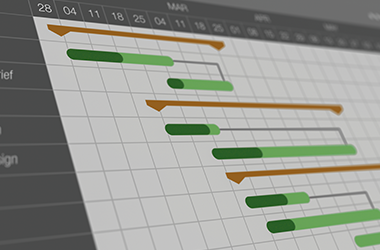 Project Management Basics. Once learned; applicable always.
Get to know your project lifecycle. Go through all the crucial phases of the project in a practical way and with an experienced trainer at your side.
Download Folder
Project Management Advanced. The course that goes in-depth.
To successfully execute complex projects requires certain skills. With the combination of hard facts and soft skills, you can achieve the best results. To ensure these don't just remain empty phrases, in this course you'll learn everything that is necessary.
Download Folder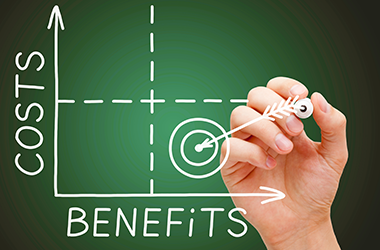 Business Analysis. From ACTUAL to TARGET – the way to get there.
How can you know what might be possible if you don′t know all the possibilities? To explore these options, we′ll take a look at your project together - and get to know it better.
Download Folder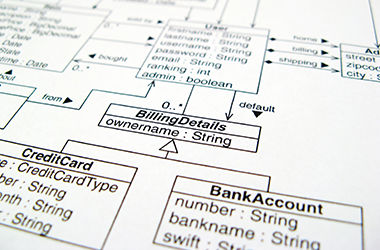 Business Analysis Advanced. For projects in a complex world.
"Impossible" - this is a characteristic that is initially assigned to many a large project. In a VUCA world (Volatile, Uncertain, Complex, Ambiguity), it's important even for the most experienced business analysts to be familiar with helpful methods, or at least get to know them!
Download Folder
Rethinking processes to turn those affected into participants!
How do I sustainably design processes with my employees? And where does digitalisation of these processes really create added value? Through innovative methods, you'll learn how to achieve success flexibly in every situation!
Download Folder